4th December 2019
Posted in
Next month will mark three years since I joined the Scottish Council for Voluntary Organisations. That itself is a record for me, the longest time spent at any organisation. This has, though, been my first full year in my current role as a policy and campaigns officer. In that sense, it's felt just like another year of getting to grips and starting from scratch, something my career to date indicates I enjoy!
It's also been an exciting transition moving from a specific project to a core team role. What's stood out is just how immersed in such a wide array of issues you need to be in this job. Whether it's the policy and engagement areas I directly work on or keeping up with trends, events, and developments that are relevant to the sector and wider society, there's something new to discover each day.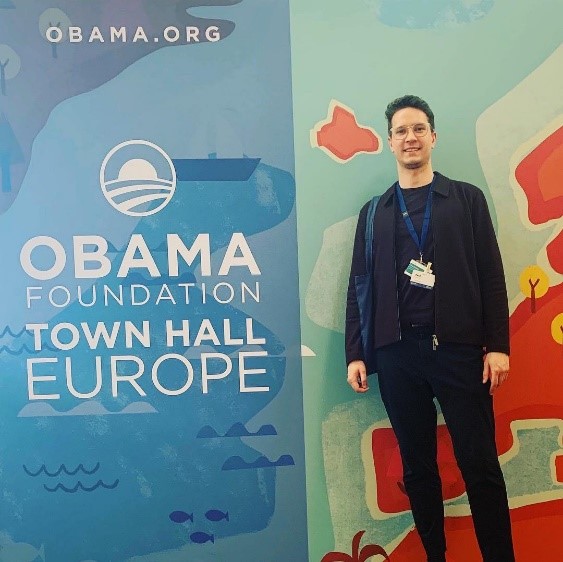 I often joke that I could do with a sabbatical (yes, I'm 28!) to reflect and consolidate on everything I've learned. My new manager has already commented on the number of 'mind blown' emojis I use in my tweets, so perhaps some mental rest, too! Luckily, the holidays are coming…
I've been thinking quite a lot about what I've been up to this year because in many ways it's hard to remember. The pace and diverse nature of the job is what's prompted me to write this reflection piece, a somewhat 'year in the life' round-up that I hope opens up some of what I've been up to! It can't cover everything, but it captures a few highlights beyond getting to see Barack Obama in Berlin!
I'll start with my continued work surrounding Scotland's approach to the UN Sustainable Development Goals. Through coordination of Scotland's SDG Network, earlier this year we secured a commitment from the Scottish Government to undertake a full review of Scotland's progress across all 17 goals; essentially, how is Scotland performing on issues of utmost importance to the voluntary sector, such as poverty, inequality, housing, health, education, the environment and more? While we await publication of the final version, the draft – which was formed on the back of public consultation and made available for public comment – highlights the relevance and importance of the SDGs to Scotland.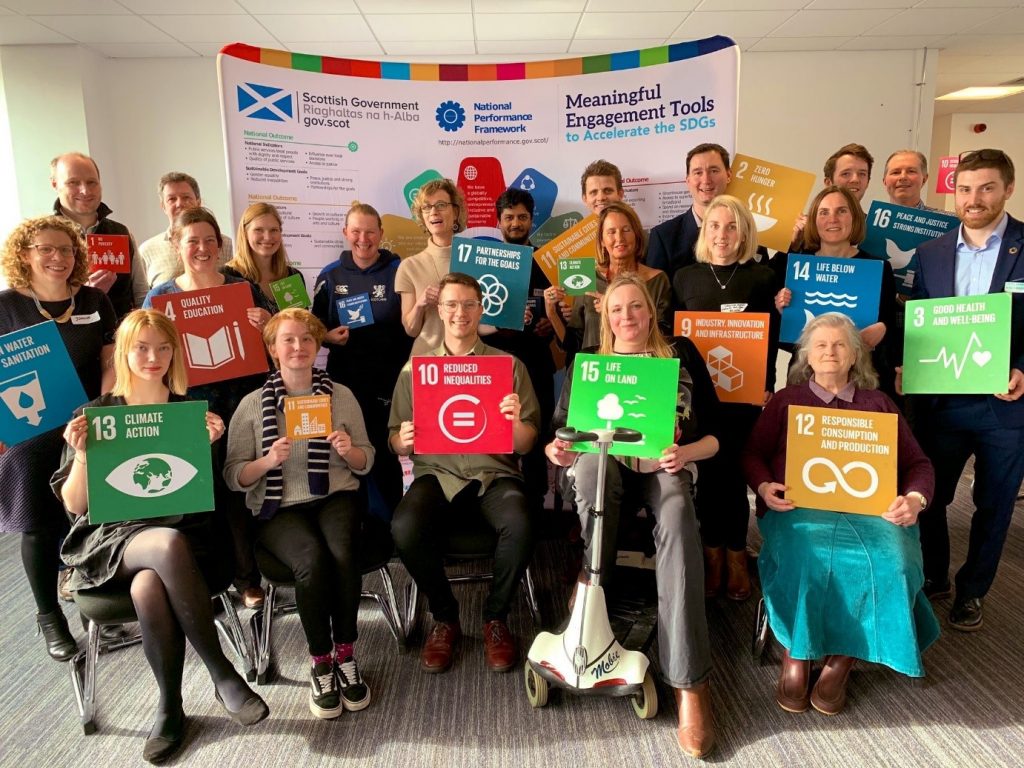 My work on the SDGs hasn't stopped there. Membership of SDG Network Scotland has more than doubled to 450 members this year, and we have played an important role in the delivery of a civil society review on progress. Published in June this year, the Oxfam-UWS Partnership committed to developing this snapshot report with the network and 22 organisations spanning Scottish civil society. I've also been to Canada to present to a global conference on SCVO's approach to open collaboration with the Scottish Government on the SDGs, and in September we co-hosted a cross-sector conference with Scottish Power and Keep Scotland Beautiful to support new partnerships and relationships between businesses, voluntary organisations and public bodies committed to Agenda 2030.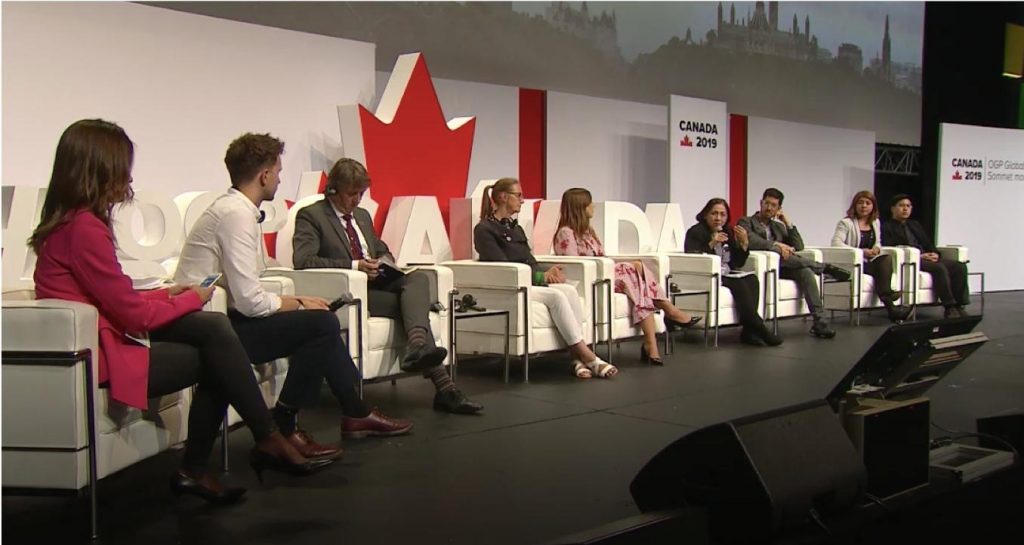 Another highlight has been SCVO's engagement with pre-budget scrutiny for 2020/21. The budget may be delayed, but that hasn't stopped the Equality and Human Rights Committee from publishing its report on 'valuing the third sector.' The committee called for a rethink of how the voluntary sector is funded, noting the context of the public funding challenges for the voluntary sector and the implications for delivering equalities and human rights outcomes. I enjoyed my moment in the committee spotlight – a first for me – but the committee's recommendations showed the power of the voluntary sector when it comes together, shares evidence and briefings and puts forward one clear, unified position.
Much of my work relies on the intelligence of other voluntary organisations closer to the ground and day-to-day delivery of projects and services, local bodies in particular. That's been true of coordinating SCVO's response to the Scottish Government's consultation on Freedom of Information extension of coverage. It was a consultation that came close to slipping under the radar with very little engagement with the sector from government, but close working with OSCR, SCVO and our members helped secure an extension to the consultation and a strong response. I've enjoyed the healthy conversation with voluntary organisations – chats, emails, comments, meetings – and here's hoping for sensible and feasible outcomes in 2020!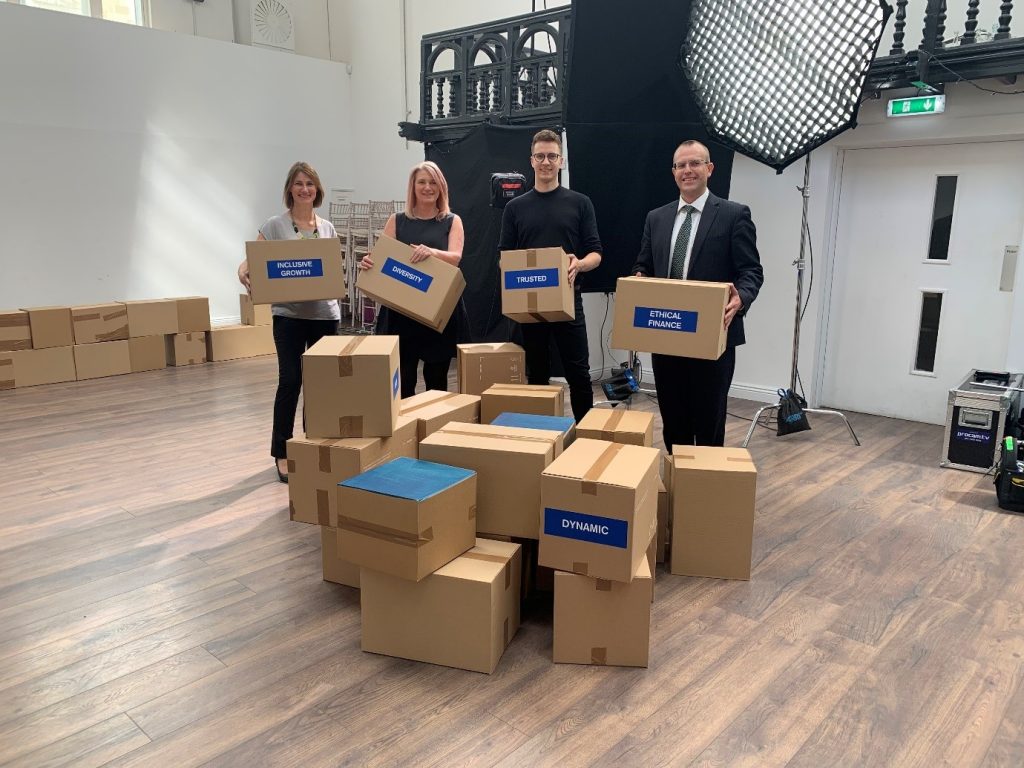 Plans to set up the Scottish National Investment Bank have not received a great deal of attention from the voluntary sector, most likely explained by the private-sector narrative surrounding the Bank. I had held very little knowledge about investment banks at that beginning of 2019! Environmental and gender organisations have played a leading role to ensure the Bank is ethically and equalities competent. We have supported these calls, but our partnership with Social Enterprise Scotland has focused predominantly on challenging the idea that charities and other forms of voluntary bodies do not use or need loan finance.
There's so much more I could have included in this blog. The main reason for choosing those I have is the commonality they share and what I have enjoyed the most over the course of the past year – partnership. Partnership working is not always easy, but it's only when we take this approach that we can be at our best. Next year looks to be an equally busy and exciting 12 months at SCVO, one where more partnerships, listening and conversation will be at the heart of my policy and engagement work.